Profile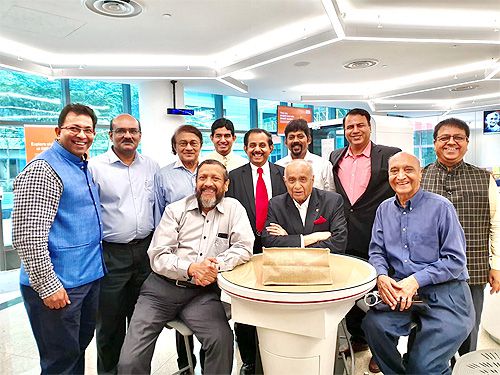 "Indian migrants" is a universal term applied to specifically designate the people and their descendants who travelled to relocate in a different land from territories contained by the boundaries of India. This exodus covering almost every part of the globe happens to be estimated to a remarkably high volume reaching over twenty- five million. Basically, the majority is composed of non-resident Indians, and persons of Indian origin who have acquired the citizenship of the country of current dwelling. This huge cluster of people has nevertheless developed into a new global community of Indian origin, in which the people of Indian origin have become highly successful in business and the profession at their new relocation. While this being the case, supposing their professional expertise and financial resources are to be pooled together, the resultant will undoubtedly reap a massive profit not only to people of Indian origin but also their countries of current inhabiting and their motherland as well.
Hence eminent people of Indian origin well settled in their new locations could assume a new role in providing help in case of crisis to their communities around the world. Holding to these objectives of creating a stable platform for the people of Indian origin around the word, the National Federation of Indian American Associations organized a global convention of people of Indian origin in New York in the year 1989. Providing an opportunity for sharing the experience of expatriate Indian communities on a common forum the convention was attended by over 3000 delegates during which the problems that Indian people were identified and discussed and also the convention offered itself as an environment at the international level to voice the pressing concerns that the expatriate community especially the people of Indian origin faced. As a mark of the event, a book on the relocation of Indians was put out at the convention where twenty-six resolutions pertaining to the various issues and interests of the Indian community were adopted. This was when GOPIO – "Global organization of people of Indian origin" was formed, and since then, GOPIO has established many chapters world wide. GOPIO Singapore was instated in the year 2002, officially registered under the registrar of societies since Oct 2001 is a non-government and non-profit organization recognized as a secular, non-religious and a non-political global organization.
GOPIO –SINGAPORE
GOPIO stands for Global Organisation of People of Indian Origin
Inaugurated on 10th March 2002.
Registered under the Registrar of Societies since Oct 2001
Non-Government Association is recognized as a secular, non-religious and non-political global organization.